One of the best cultural practices in caring for landscapes is pruning trees and shrubs. Proper pruning can maintain overall health, improve the quality of blooming flowers, restrict unwanted growth and will create an aesthetically pleasing appearance. Pruning is not only done for cosmetic reasons, it is also done at times to control structural integrity.
As a full-service ornamental tree & shrub care provider, we provide the service of pruning and can provide this service at anytime during the year. We can also advise the best times of the year for pruning trees and shrubs based on the types of landscape plants and shrubs you have.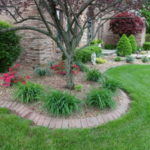 Our GatorGuarantee for all customers: If you're not satisfied with our service, we'll return to your property, free of charge. And if you're still not happy, we'll refund your last application and pay you $25 for your trouble!