Organic Lawn Care
As more people become concerned about the environment, we are as well and are constantly looking for more ways to "go green" in our programs and services offered. Lawn care is no exception as request increase every year from customers asking about organic lawn care service.
Traditional synthetic fertilizer programs and organic programs differ in their approach to deliver nutrients to the lawn, but at the end-of-the-day a grass plant can not tell the difference between either approach. Organic programs differ as the focus is enriching the soil so that it can self support the life of your lawn, where as synthetic fertilizer programs spoon feeds your lawn with the direct nutrients.
We have developed a complete organic lawn care program and highly recommend a 3 year transition plan for anyone interested in switching from a traditional fertilizer program to a complete organic program. Please call our office and we will customize an organic plan based on your expectations, concerns and within your budget.
[wen_cta id="5455″]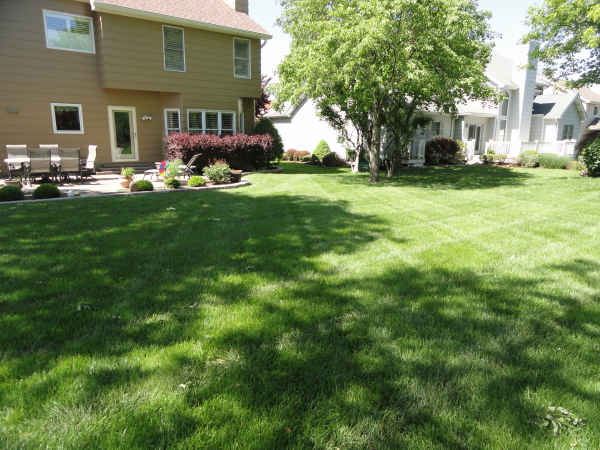 Organic Lawn Care – Typical Service Dates:*
Application #1 – Early March – Mid April
Application #2 – Early April – Early June
Application #3 (optional but recommended) – Early June – Late July
Application #4 – Mid July – Early September
* Weather conditions can alter the above schedule
---
Organic Lawn Care – FAQ's
[faq_wd cat_ids="49,63″ category_show_title="true"]